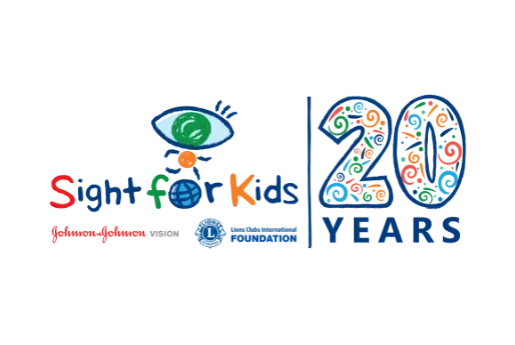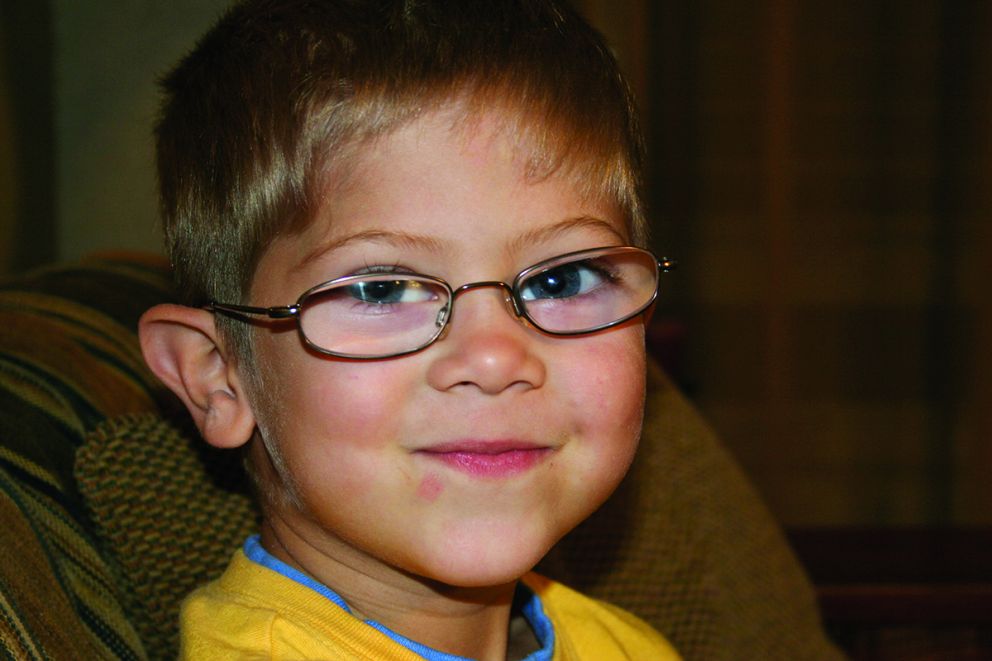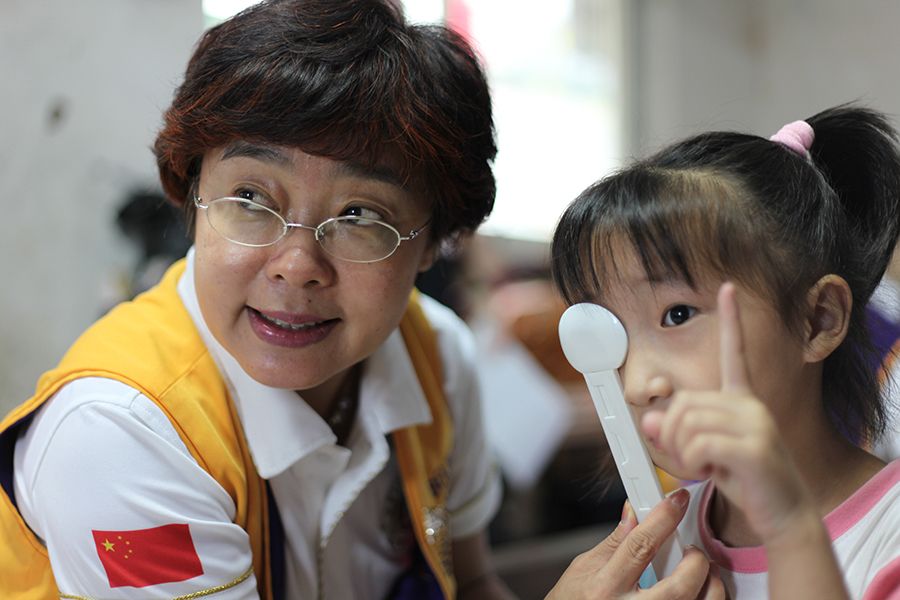 We Serve: Vision and Hearing
Lions are recognized worldwide for their service to the blind and visually impaired. This service began when Helen Keller challenged the Lions to become "knights of the blind in the crusade against darkness" during the association's 1925 international convention.
Today, in addition to their international Sight First program, Lions extend their commitment to sight conservation through countless local efforts, such as assisting the hearing impaired, providing diabetes awareness and education materials, working on environmental projects and developing youth programs.
Maple Grove Lions KidSight Vision Screening
Can a child aged six months to six years old tell if it has vision problems? He or she might be able to make out letters and shapes, but does it know if they are blurry, or if one eye is working harder because of problems with the other eye? How would children that age know if their vision is darker than it should be?
These are the problems that Lions KidSight vision screening intends to overcome before the vision problems become learning problems. The free vision screening performed by specially trained Lions uses a Welsh Allyn SPOT machine held three feet away from the child. Screening is performed in a low light setting so that the child's pupils dilate. The device sends a harmless infrared beam to and from each eye in a split second.
The result is a thorough measurement of each eye that is reported as within normal range for a child that age, or outside the normal range. When the feedback shows that measurements are outside normal range, a printout with complete details of the readings is provided to parents who can give the information to the child's eye-care professional.
The device screens for possible symptoms of seven different vision problems: near sighted, far sighted, astigmatism, misaligned eyes, unequal pupil size, cataracts, and lazy eye. The screening also detects eyelid droop.
"It takes longer to fill out the parental consent form than to do the actual screening," said Lion Dick Kentzelman, chairman of the Maple Grove Lions KidSight program. He added that routinely up to 10 percent of children screened are referred to eye-care professionals for diagnosis.
Throughout normal years, free KidSight screening is done at pre-school and day-care centers, but this has been temporarily suspended due to COVID-19 considerations. Maple Grove Lions will continue to hold KidSight screenings at public events, including the Lions Waffle Breakfast on October 24, and Breakfast and Lunch with Santa on December 4, both at the Maple Grove Community Center.
​To find out about upcoming screening, or to request KidSight at your location or event, contact Lion Dick at rkentzelman@hotmail.com.