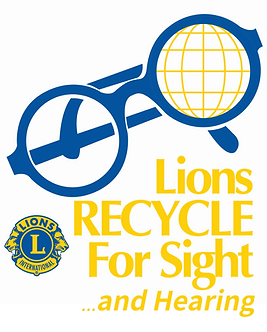 Recycle Eyeglasses and Hearing Aids
Lions International and the Maple Grove Lions actively collect used eyeglasses and hearing aids for redistribution to people who otherwise would not be able to afford corrective services. 
Since 1917, Lions have served the world's population through hard work and commitment to make a difference in the lives of people everywhere. With 1,436,487 members serving in more than 44,500 clubs in over 180 countries and areas, Lions Clubs International is the world's largest service club organization. Lions are recognized worldwide for their service to the blind and visually impaired. The majority of the world's eye banks are established and supported by Lions, as are hundreds of clinics, hospitals and eye research facilities. In their local communities, Lions provide free, quality eye care, eyeglasses and optical aids. But the Lions are not limited to those activities. 
All of our locations accept both Eyeglasses and Hearing Aids
Northwest Eye
12000 Elm Creek Blvd N
Maple Grove, MN 55369-7073
Bass Lake Family Eye Care
12750 Bass Lake Rd
Maple Grove, MN
Maple Grove Community Center
12951 Weaver Lake Rd
Maple Grove, MN 55369
Premier Bank
301 Central Avenue
Osseo, MN 55369
Wal-Mart
9451 Dunkirk LN. N.
Maple Grove, MN 55911
Visionworks
8081 Wedgewood LN. N.
Maple Grove, MN. 55369
America's Best
11651 Fountains Drive North
Maple Grove, MN 55369
Americana Community Bank
9495 Black Oaks Lane North
Maple Grove, MN 55311
Northwest Eye
6060 Clearwater Dr.
Minnetonka, MN 55343
Eye Care Center
7880 Main St. No.
Maple Grove, MN 55369
America's Best
6096 Shingle Creek Pkwy
Brooklyn Center, MN 55430
Lasik Plus of Maple Grove
7767 Elm Creek Blvd. #140
Maple Grove, MN 55369
Sam's Club
16701 94th Ave. N.
Maple Grove, MN 55311
Northwest Eye
8501 Golden Valley Rd. #100
Golden Valley, MN 55427
America's Best
12940 Riverdale Dr, #200
Coon Rapids, MN 55448
Visionworks - Ridgedale
12701 Wayzata Blvd #249
Minnetonka, MN 55305
Sharp Vision
11217 Commerce Drive
Champlin, MN 55316
Pearle Vision
13195 Weaver Lake Rd.
Maple Grove, MN 55369
Maple Grove Vision Clinic
13645 Grove Drive N.
Maple Grove, MN 55311
America's Best
North CT Commons
680 Hwy 10 NE
Blaine, MN 55434
Lord of Life Lutheran Church
7401 County Road 101
Hamel, MN 55340​
Four Seasons Rush Creek
Association
7420 Ranier Lane N
Maple Grove, MN 55311
Eyebobs Ridgedale Center
12401 Wayzata Blvd. Suite 2139
Minnetonka, MN 55305